Holdfast 104 Dual Bond Direct Stick Carpet Adhesive
Holdfast 104 Adhesive is water-based carpet adhesive formulated to provide a tacky film that is strong enough to eliminate any movement in the carpet after the installation is completed.It is suitable for both Double Bond and Direct Stick installations. The adhesive offers a good initial grab and has sufficient working time for smaller and larger installations.It withstands normal wet cleaning practices and is suitable for use over underfloor heating installations.
Holdfast 104 Adhesive is designed to be used for bonding both slab dual bond underlay to the subfloor and the carpet to the slab underlay. It is suitable for adhering Hessian back, Tufted back, most backed woven carpets, woven polypropylene and jute sided latex foam laminated slab underlays.
SDS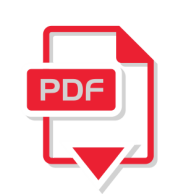 Holdfast 104 Carpet Adhesive Safety Data Sheet Download